Here's a great tool!  The fact that it's free makes it even
better

: Traffic Travis
What is Traffic Travis?
Traffic Travis provides a huge complement of SEO research and page analysis tools, as well as a powerful host of PPC research and monitoring tools. Regardless of whether you're building a website for search engine optimization or pay-per-click, Traffic Travis is an indispensable research tool: tracking your own site's performance, and peeking under the hood of your competitors' sites as well.

When you're ready to get serious, you'll need the PROfessional Edition:
Scroll down to compare the two versions.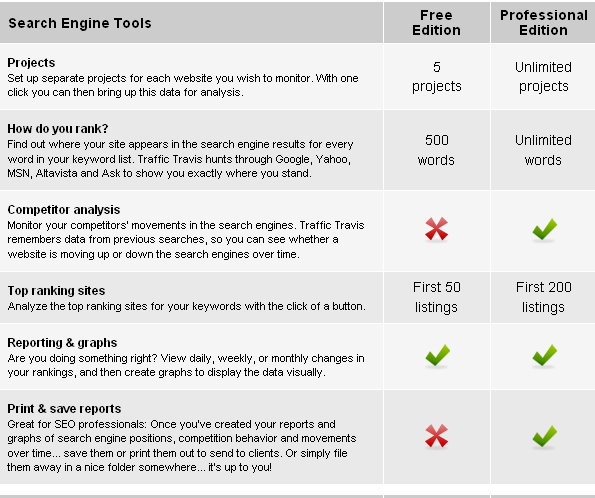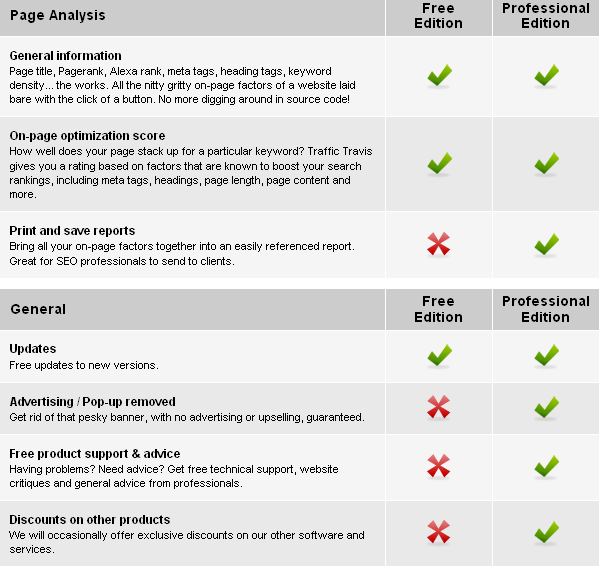 Traffic Travis PROfessional Edition